Handrail Projects
These are some projects we have completed. The projects are varied including cormecial, Hospitality and private ressadents.
This project was in Wentworh . It was a solid wood rail wrapped in a soft textured dark grey leather running on a steel core rail. You can see the sharp twists in the rail it was a challenge but its had amazing feedback.
This Project was in Basil street london for a bespoke hotel. This was a steel rial wrapped in a Havanah brown textured which was hand stitched on site
A close up of some hand stitching.
On the left, saddle stiching between the down bars of a balsatrade in Nottingham
On the right a close up of some cross stitching.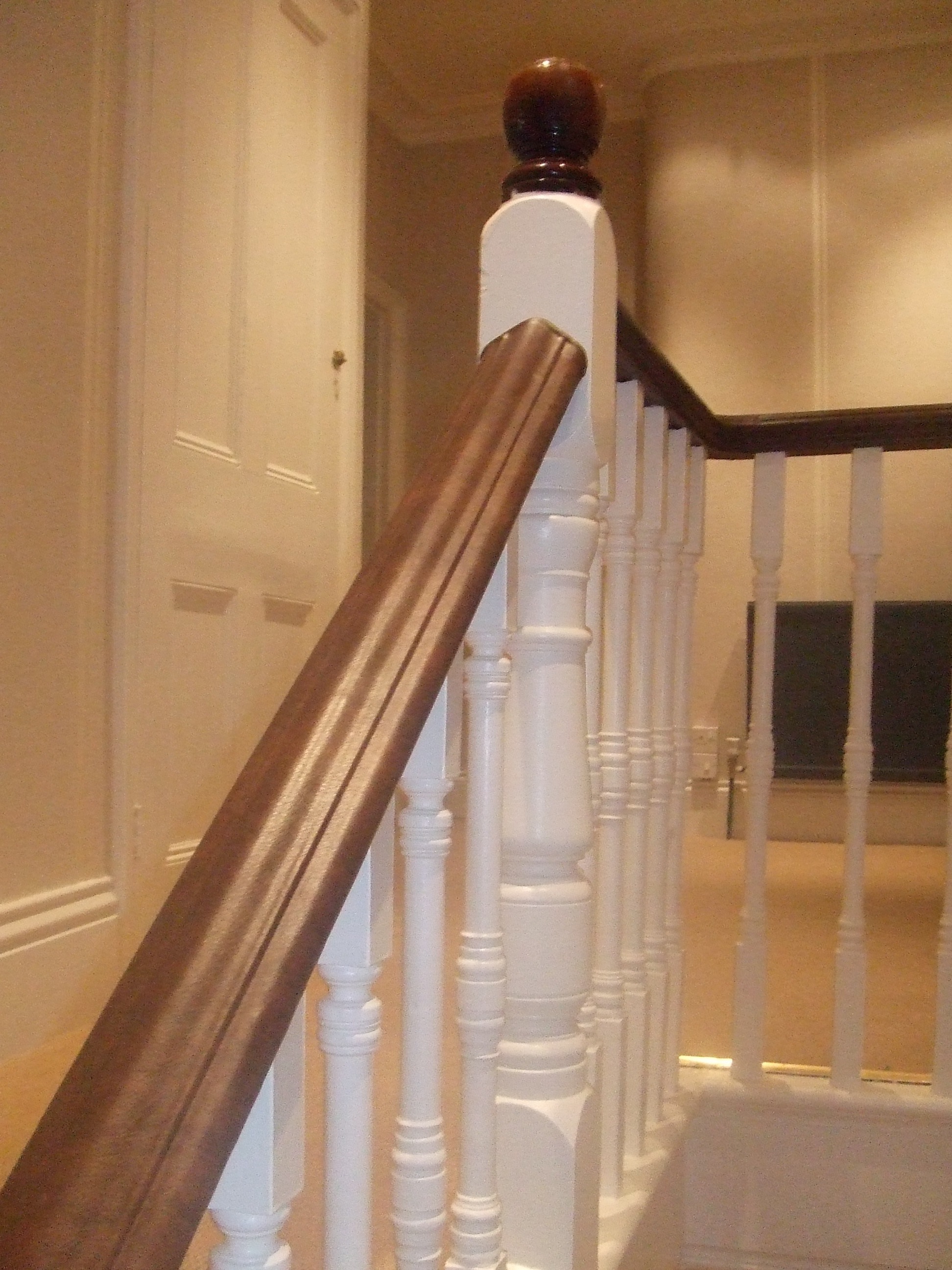 Spiral end, All hand stitched Nottingham.
Ealing Handrail, A frogs back excisting rail, We wrapped in a two tone mid brown leather.
Above are a few instalations which we have carried out showing different tecniques of stitching and the art of convincing the leather to take on all the shapes and curves. it also shows some different rail profiles
Please let us know if you would like us to vist you to see if we can help you create a wonderful finish to your staircase.
We also have partners that we work very closely with and we are able to quote you for the full design and instalation of your staircase,